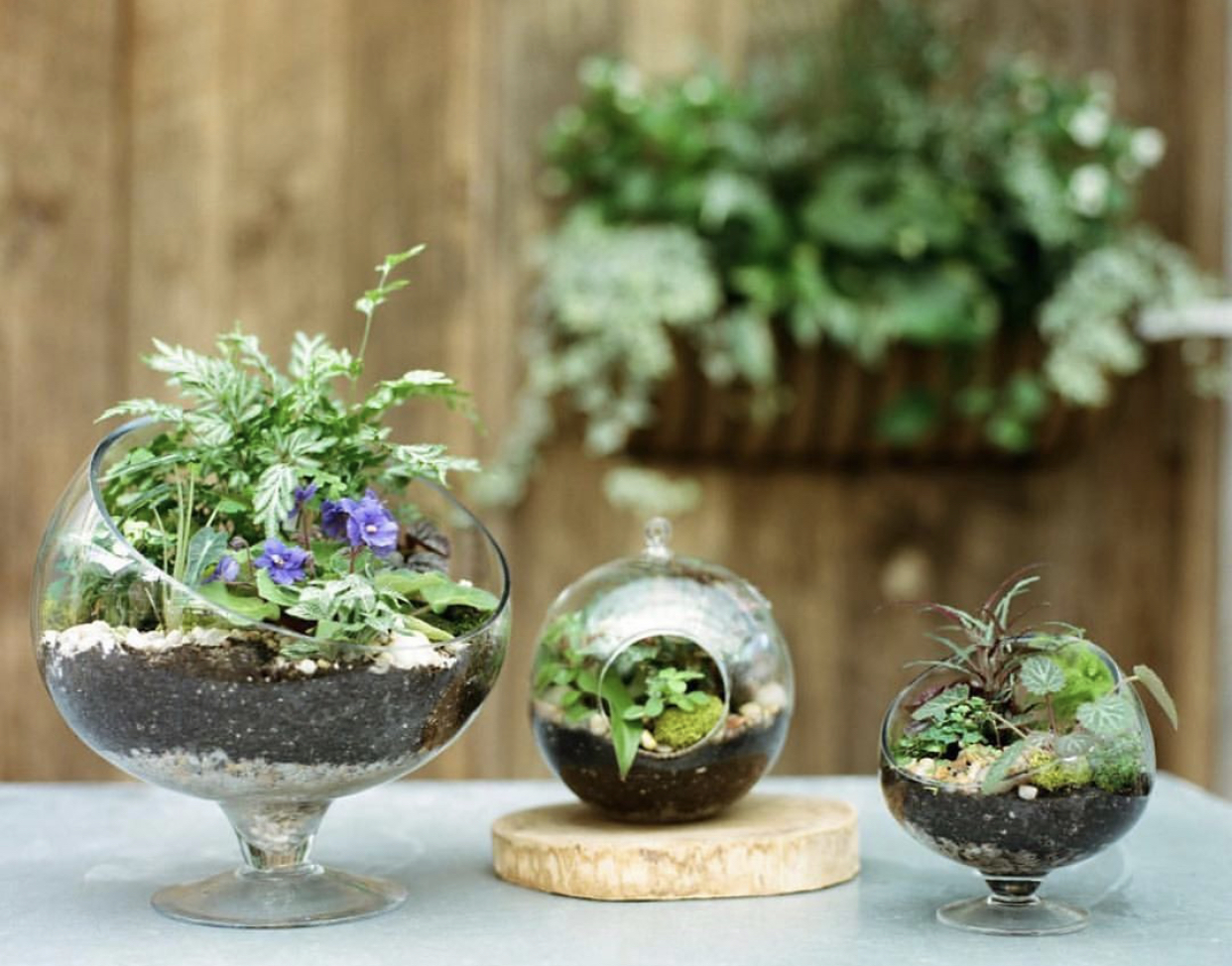 After long adieu, we are so happy to announce the addition of Terrarium and Holiday Centerpiece Workshops to the events calendar at Abide A While! We have long wanted to have you in the greenhouse planting and learning with us and are thrilled to be able to share this news with you!
Whether it be for terrariums or centerpieces, in each workshop we will provide you with all the ingredients to make your very own creation. Step by step we'll lead you through the process, teaching and showing all the ways to dig deep, fluff, layer and create!
Grab your friends, set a date and join us in the greenhouse this fall! We can't wait to get creative with you!
Terrarium Workshops
9am – 10am in the Foliage Greenhouse
$65 / person
Thursday, November 12th
Tuesday, November 17th
Thursday, November 19th
Tuesday, December 1st
Tuesday, December 8th
Tuesday, December 15th
Holiday Centerpiece Workshop
9am – 10am in the Foliage Greenhouse
$45 / person
Thursday, December 3rd
Thursday, December 10th
Thursday, December 17th
Please call to reserve your spot! Masks are required.