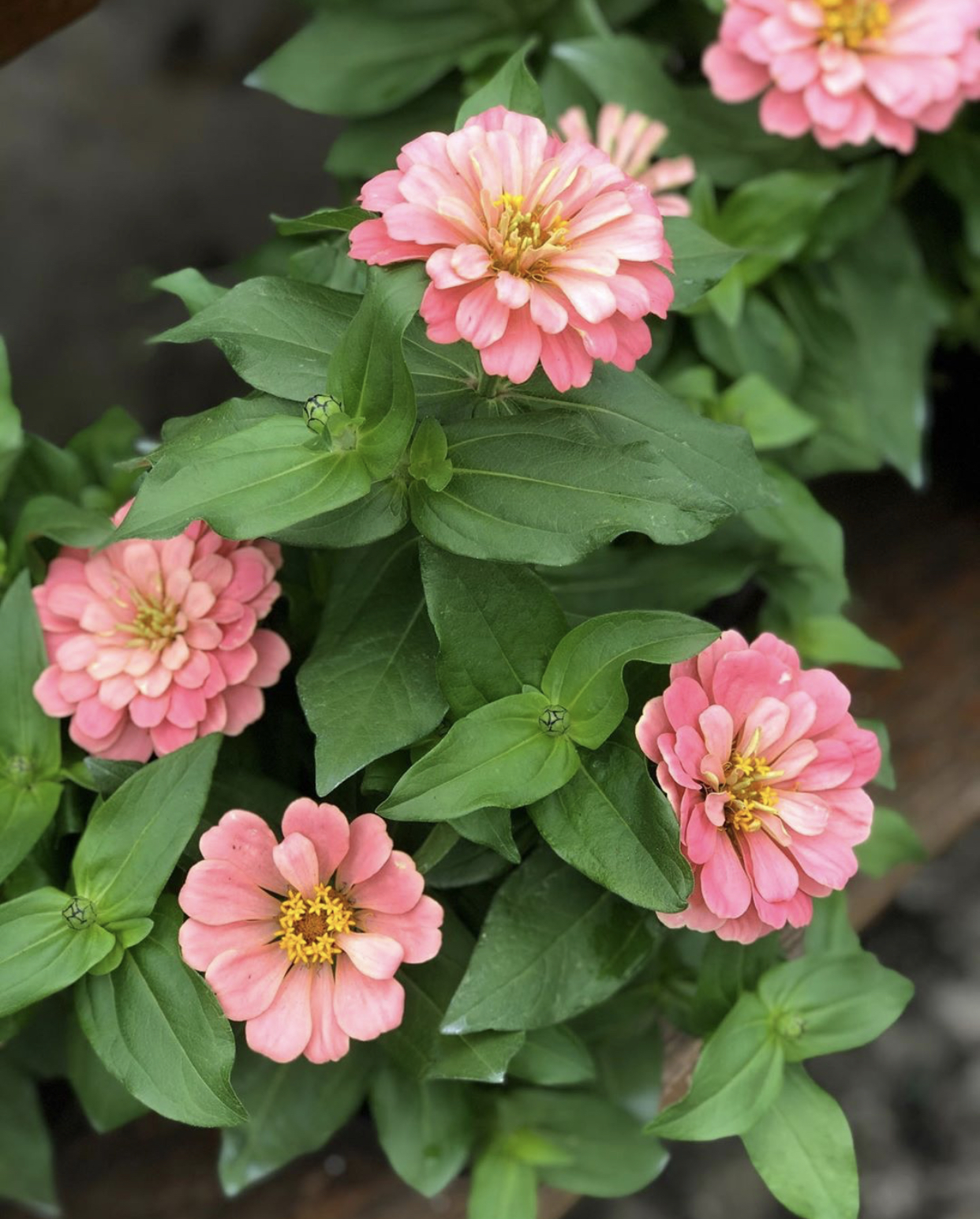 We're Open!
It is finally that time! We are reopening our doors to the public on Tuesday, May 12th. It will be a different shopping experience, but it is one we have gone to extraordinary lengths to make happen, and we can't wait to see you!
Our goal still remains the same: provide exceptional service while keeping you and our staff safe. With that being said, we are operating under strict guidelines that we want to make you aware of.
We will be open Tuesday through Saturday 10am to 4pm for in person shopping as well as curbside service. We will be limiting what's available online, but you may call us to place curbside orders if you would still like that service. Please note: quantities are limited. We will do our very best to fill each phone in order completely.
We have created two "shops" within AAW. The gift shop and houseplant greenhouse (shop no. 1) will have their own entrance, exit and checkout from the annual greenhouse and outside perennial/nursery areas (shop no. 2). Both entrances will be clearly designated at the front of the building. This will allow us to bring in more people and manage the flow of traffic. Please note that if you plan to shop in the gift shop and houseplant greenhouse, you will not have access to the annual greenhouse and outside area without exiting and reentering through a different door.
We kindly ask you to take a look at our shopping guidelines below. We're excited to get this underway, and we hope you are too!
Shopping Guidelines
We will be limiting the number of people inside both "shops."
Please stay home if you have a cough, fever, or runny nose. Take time to get better!
We ask that you continue to practice social distancing with other customers and our staff while shopping.
We also respectfully ask all shoppers and staff to wear a face covering.
Public restrooms will not be available at this time.
Please limit shopping groups to 2 people.
We can only accept credit cards at this time. No cash or check.
All sales will be final. We cannot accept returns or exchanges.
Normally, we love your pets, however at this time, we ask that they remain at home.
Sanitizing stations will be provided.
Thank you for your patience, understanding, and commitment to us and welcome back!