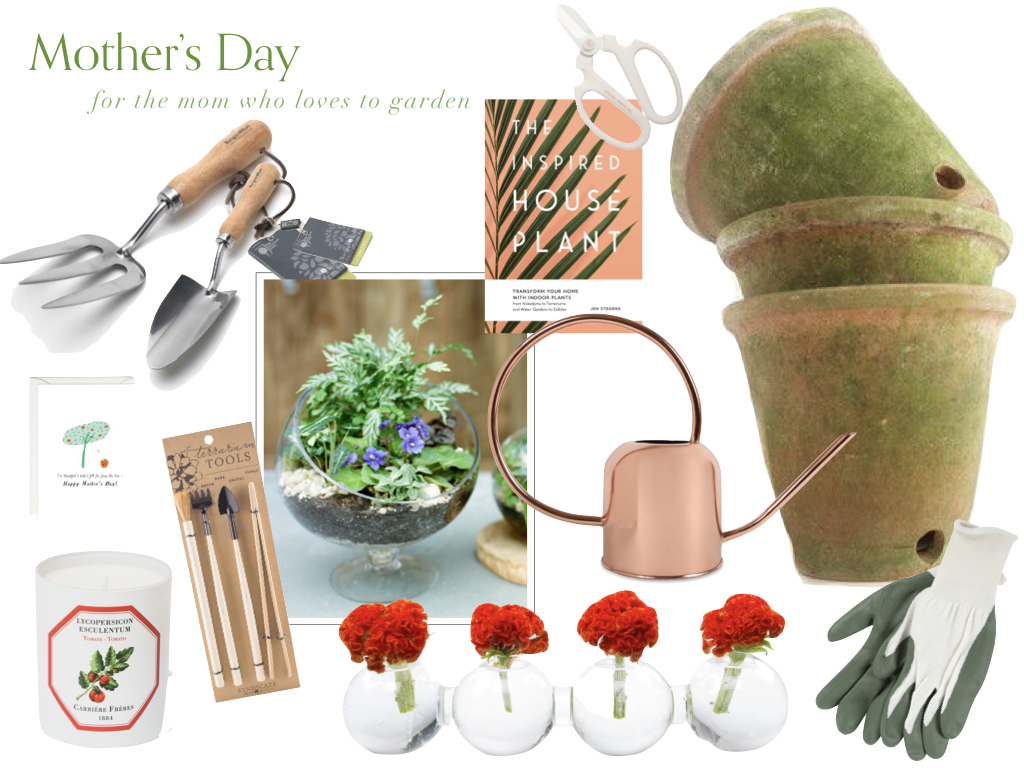 If you're reading this, chances are someone in your family has the love of gardening. We have it too! That's why we gathered some gift ideas for the gardenista in your life. She has a nurturing soul and can always be found outside tending to her flowers. Her "me time" is spent in the dirt putting down roots and cultivating a love for all things that grow and bloom. Here's what we think she might like this Mother's Day!
Garden Tools – Favorites she'll come back to time and time again to help make her garden grow!
The Inspired Houseplant Book – For the mom who loves indoor gardening. This is something she can get lost in on a rainy day and draw inspiration from.
Floral Clippers – A pretty pair of clippers to snip her prized blooms with!
Aged Terracotta Pots – A crowd favorite! Plant directly into these terra-cotta pots or simply stage your favorite flower in it with some moss. These pots never go out of style and work both inside and out. We love the mossy green finish too!
Garden Gloves – A nice pair of gloves goes a long way. Add these with the garden tools and that's a Mother's Day basket she can't resist!
Caterpillar Vase – A little something to put into to see and enjoy everyday!
Copper Watering Can – An elegant watering can that's equally as useful as it is chic!
A Terrarium – Planted with love and with mom in mind! She'll love seeing this mini garden everyday!
Terrarium Tools – And with her terrarium she'll need some tool to keep everything in tip-top shape!
Tomato Candle – Bring the outdoors in with this sweet smelling tomato candle. A lovely addition to the kitchen!
Mother's Day Card – And don't forget to tell her how much you love her!