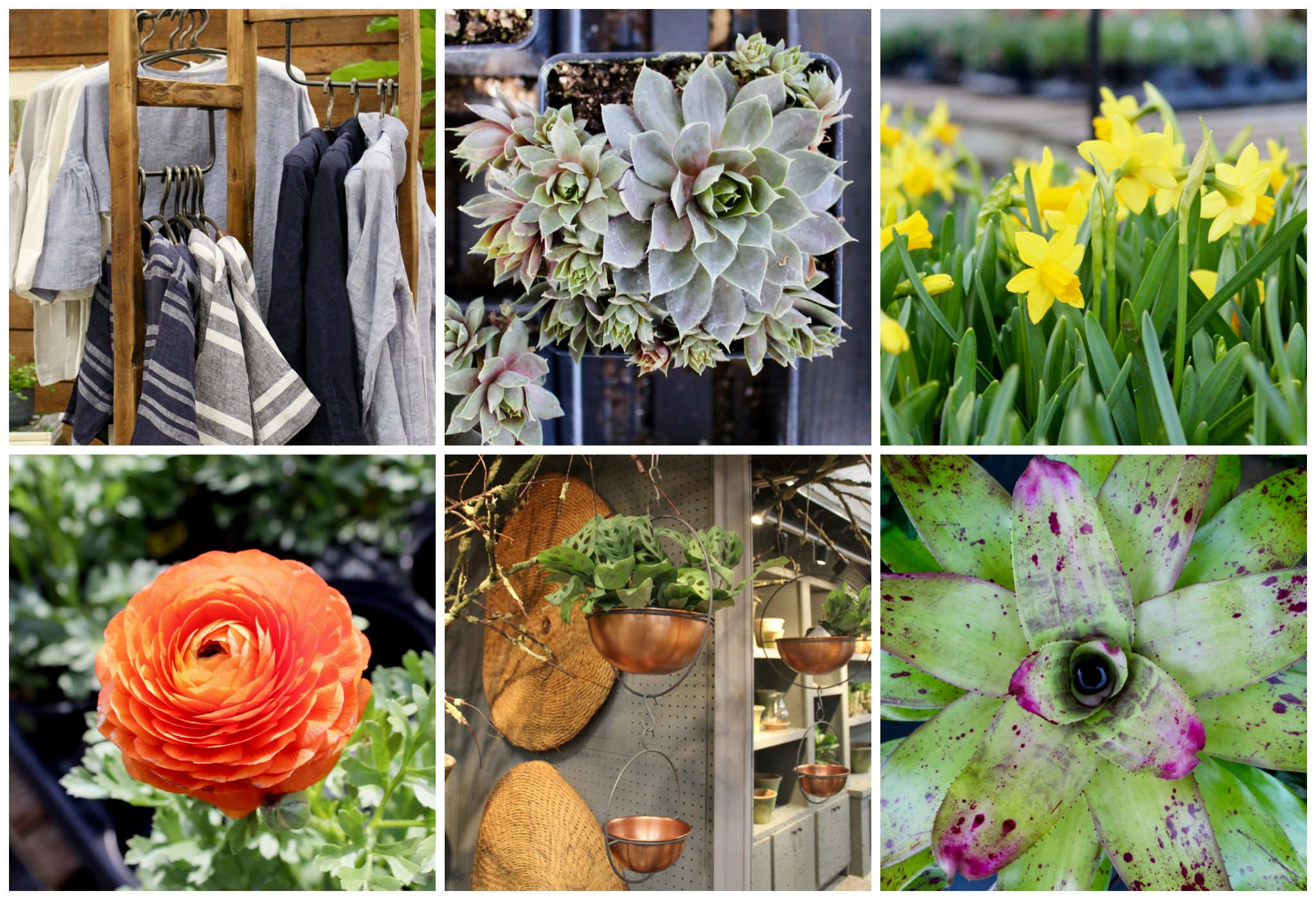 January sometimes gets a bad reputation, but we're trying to turn that around! As part of a new blog series, Friday Favorites, we'll pick and choose a few of our new favorites from around  the garden boutique to kick start your weekend. The name of the game this week is definitely bright annual color and succulents. If you're looking to spruce up your pots after the snow and ice, we've got the perfect cure. Keep reading for more new and exciting things highlighted below!
Clockwise from left:
Last year's favorite linen tunics and dresses are back in a variety of styles and colors! Now if we could just wish some warm weather our way…
The coolest new addition to the Perennial department – Hen and Chicks! This little succulent gets its name from the larger succulent being "the hen" and the smaller ones around it, "the chicks." Thriving on neglect, it is the perfect starter plant for someone working on their green thumb.
Greenhouse renovations are underway, so the annuals have temporarily moved to the Nursery Department, but seeing all the vibrant color outdoors has us going crazy! The bright pop of color against the dark oaks and shrubs is spectacular.
Magenta purple and lime green, this bromeliad perfects the color wheel theory.
New copper hanging planters are getting us excited for porch weather and sitting outdoors. Still waiting on that weather….
Ranunculus! They arrived in all sorts of cheery colors like hot pink, yellow and this stunning orange.