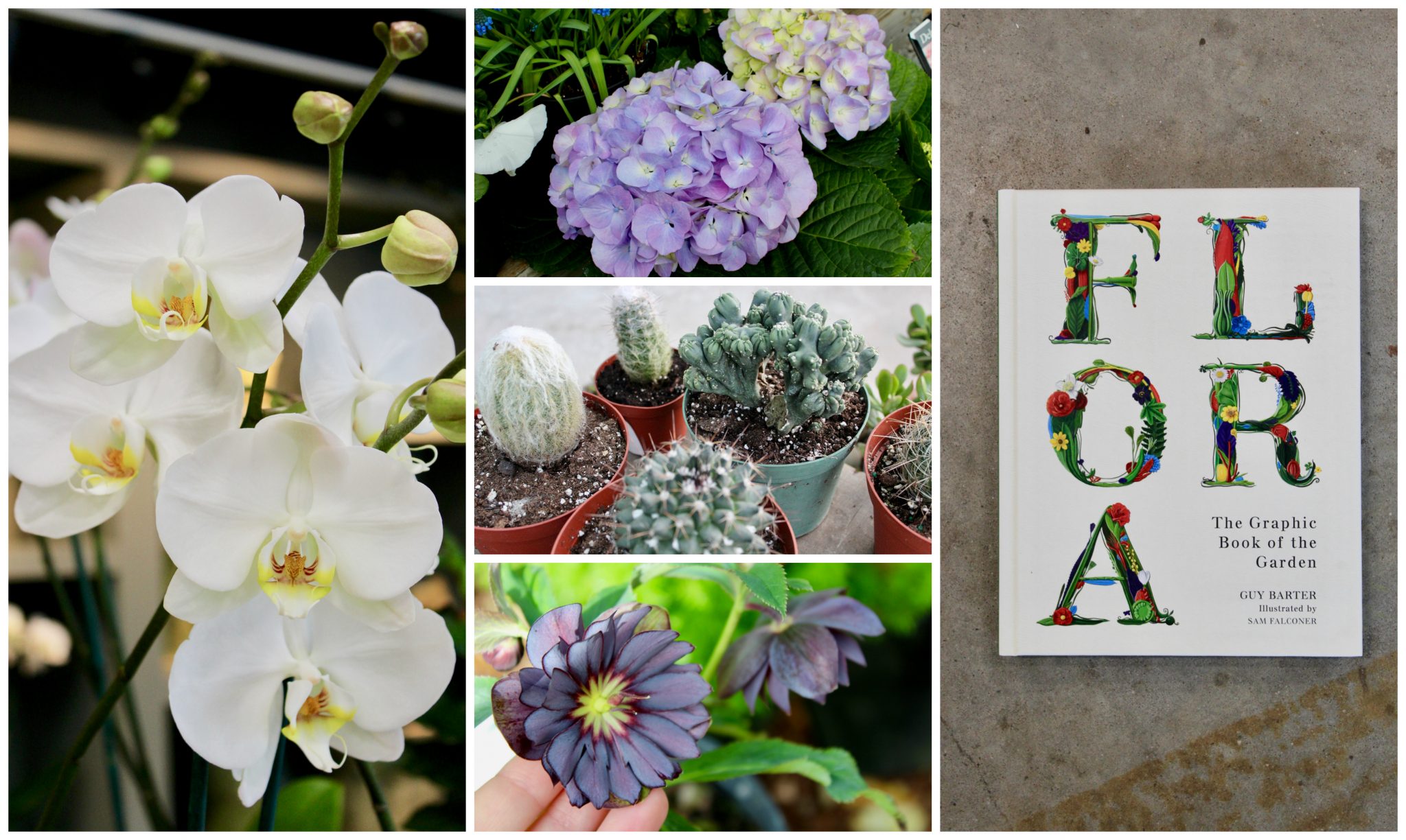 Happy February! This week we got a glimpse of spring weather – finally! More and more plants keep rolling in as we slowly (but surely) inch closer to springtime. See our favorite picks of the week right here!
Clockwise from left:
Orchids: Wow! Now is the absolute best time to pick up an orchid. The blooms are stunning and each has a handful of buds still to bloom.
Hydrangeas: The stock of hydrangeas is beautiful! Soft sorbet colors like purple and white and pinks and greens have us thinking Easter (too soon?).
New books: We're always getting new coffee table and little everyday books in, but this batch was a good one! We're particularly fond of this new 'Flora' one…the cover is just the beginning…
Helleborus: So moody and so pretty, these perennials bloom February through April and are deer and drought resistant, winner!
Succulents and Cacti: If you're still weary of planting your outside beds, inside is where it's at. With all new succulent and cacti in the greenhouse, there's definitely something to catch your eye.