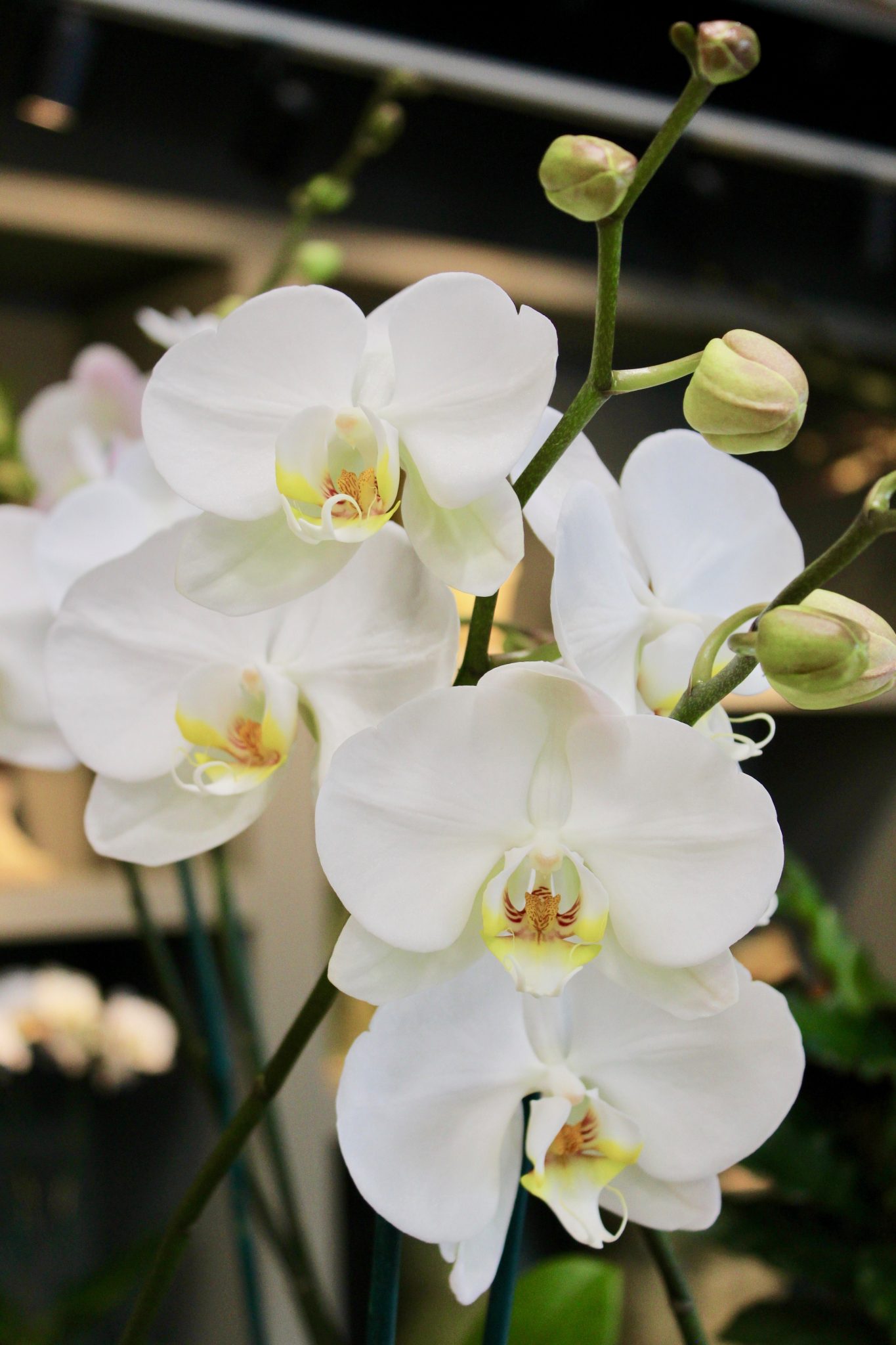 One of our favorite giftable plants – orchids. When cared for correctly, their velvety white blooms can last months. Whether you're caring for a tried-and-true Phaleonopsis, a Lady Slipper, or something on the more exotic side, good light and careful watering are essential for making the blooms last.
First and foremost, orchids need good light. We recommend bright indirect light. Be careful to make sure the plant is not in direct sunlight.
When watering your orchid, err on the side of dryness rather than overwatered. This is one of the most common mistakes in caring for your orchids. Overwatering can lead to root rot which can eventually lead to the demise of your plant. Depending on the soil medium (bark tends to go dryer quicker as opposed to a mossy compost), water your orchid every 7-10 days. Place in the sink and let a slow stream of water run through for 10-15 seconds. The container should feel lightweight right before watering.
Many people often ask about repotting their orchids. Resist repotting your orchid unless it is outgrowing the original container. They actually prefer that tight confinement.
The time always comes when the blooms fall off of the stem, then what? Leave the stem as is for some time then cut it back and place the plant back in its happy spot. This is a good time to forget about it and only water once a month; a little orchid fertilizer will help too. Orchids bloom annually so be patient! With our temperatures, you can even place it outside under a shade tree and let it be until September-ish then bring it inside once again.
For specific orchid questions, bring your plant in and we can help diagnose the problem with you.