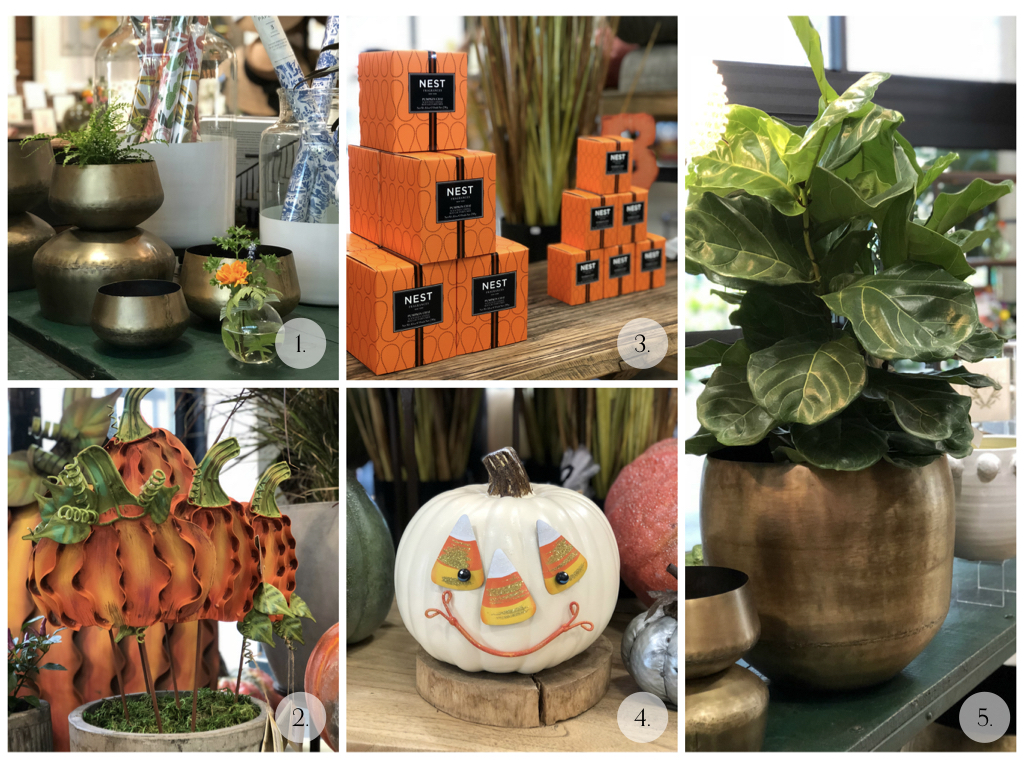 Bronze Planters – Available in three sizes, these bronze bowls are at the top of our list. Stage them with a collection of houseplants or include an orchid, they're the perfect fall planter.
Pumpkin Stakes – Possibly some of the cutest Halloween pumpkins we've seen! So whimsical and happy with their curly kew stems, they'd look perfect in a container full of mums and crotons.
Pumpkin Chai Candle – It's never to soon to fill your home with aromas of chai, cardamom, ginger and cinnamon.
Pumpkin Parts – Kind of like Mr. Potato Head for pumpkins. Chose a whimsical face to decorate your pumpkin with! Faces include "Frankie" Frankenstein, Candy Corn, Boo, Whitchy and Mr. Bat.
Bronze Container – Bronze lends itself so well to autumn, but we'd use this container year round! Fantastic with fiddle leafs, philodendrons, or any large houseplant your heart desires.