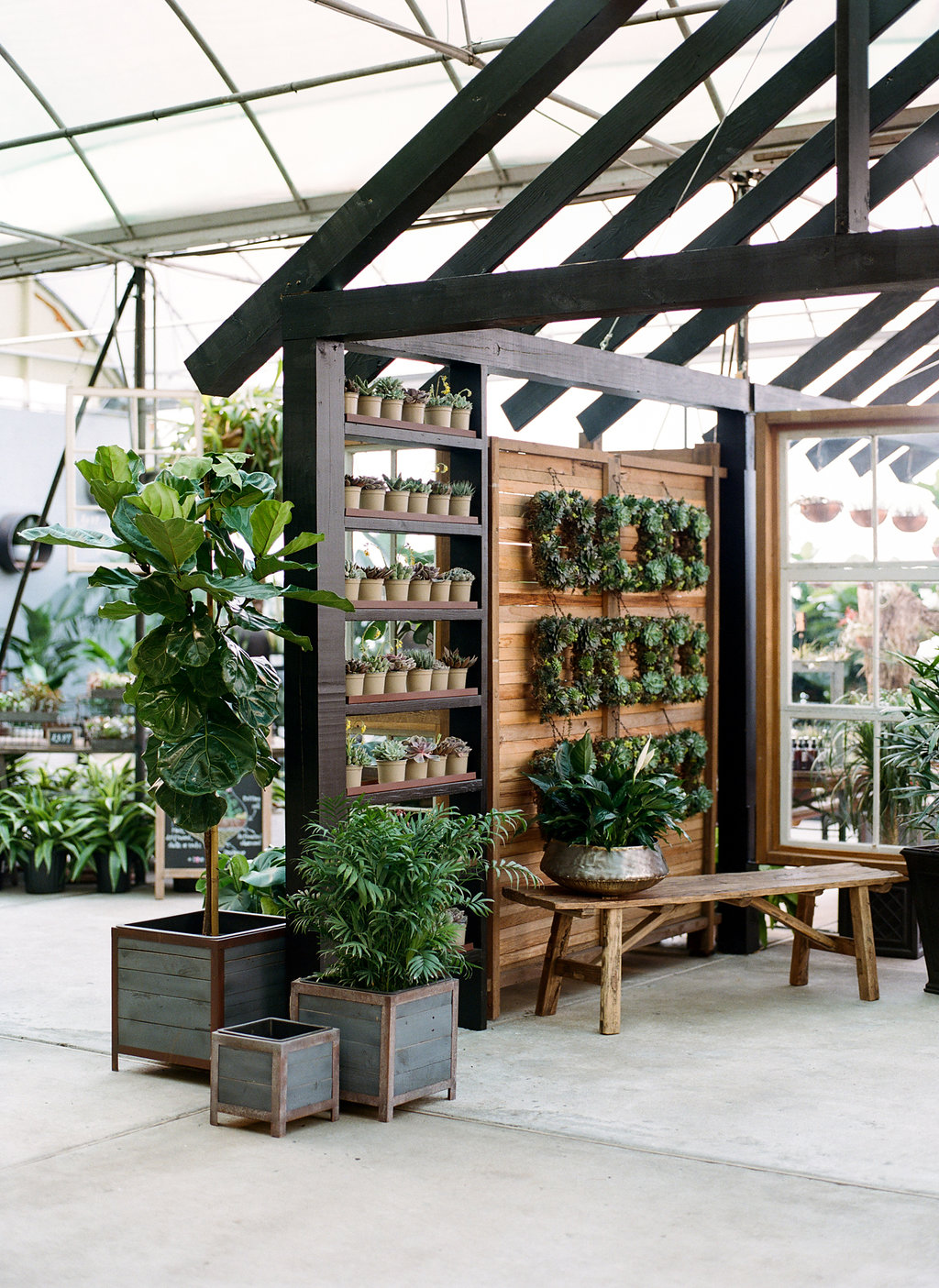 For this year's fall event we decided to partner with two of our favorite and creative friends – Mini Hay and Dorothy Shain!
You may not know, but the Goldbug Collection holds a special spot in our Abide A While hearts. From one family owned and operated business to another, we share the same family tree! Since Mini launched her famous gilded bugs we've been searching for the right opportunity to welcome the bugs to our greenhouse, and this is it! Her latest collection, Tangled Up in Blue and the Tiny Bug Collection, launched this week at Croghan's Jewel Box. The bugs will be making their first visit across the river to Abide A While!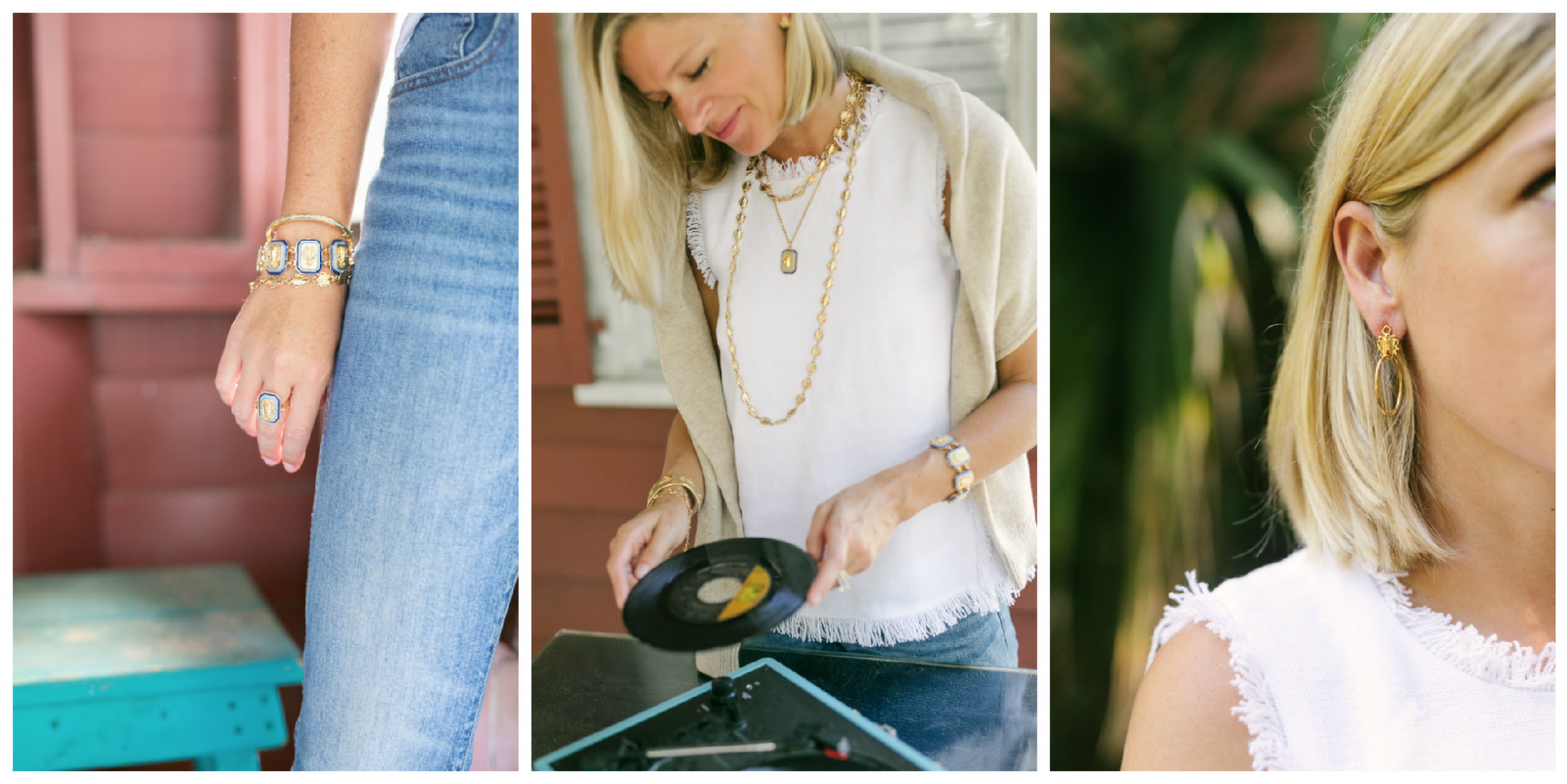 Photos by Anne Rhett Photography. 
Dorothy Shain is one of those creative people who's energy is contagious and you instantly admire. We met Dorothy about three years ago at the Atlanta Market. She was selling her highly sought after bikini paintings (which are now actual bikinis sold by Anthropologie!), and we couldn't say no. Since then she's turned into a great friend with one of the most beautiful Instagram accounts! It's always been a dream to have her artwork displayed at Abide A While, so to say we're excited, is an understatement!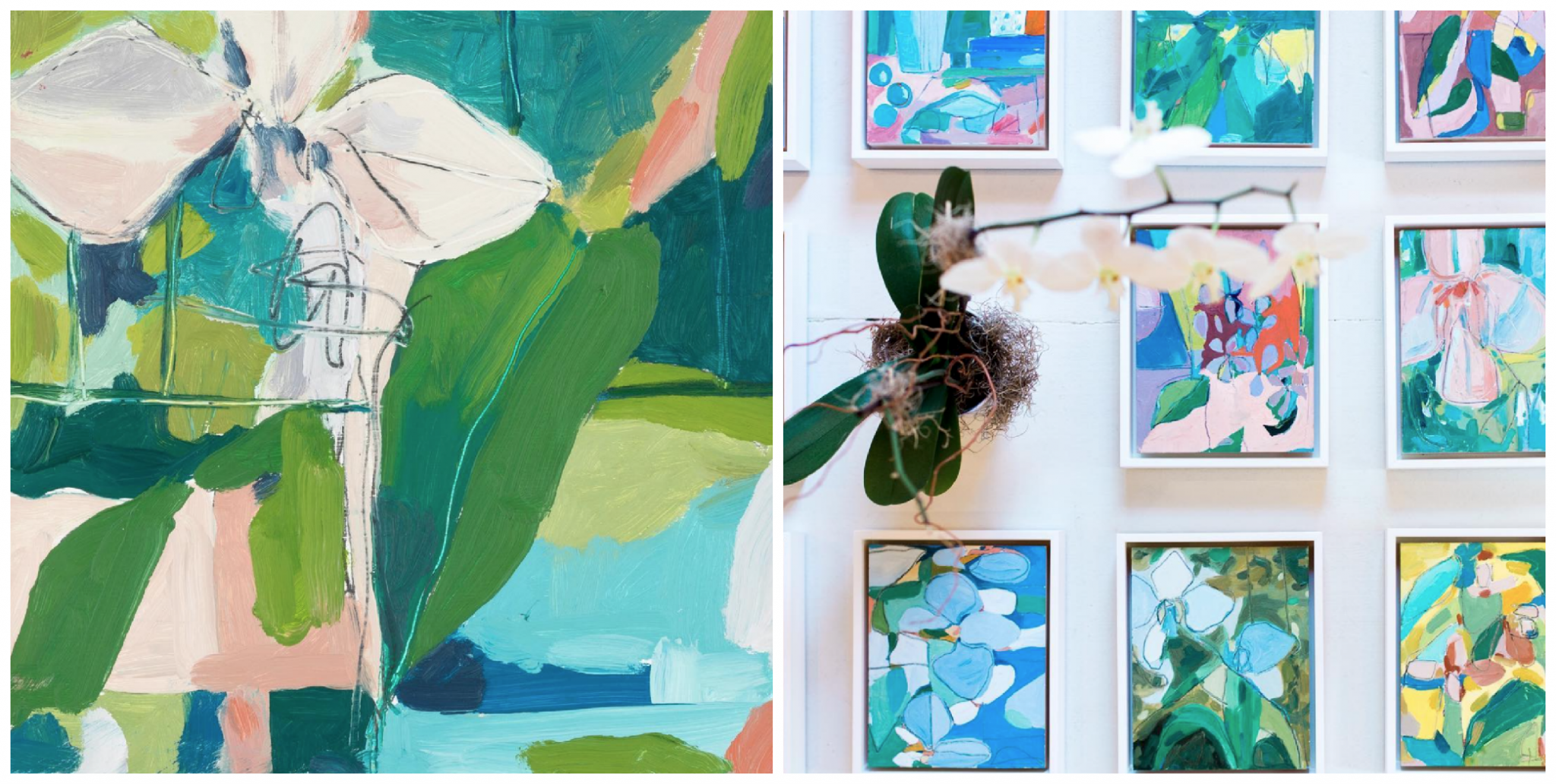 Photos by Dorothy Shain and Emily Bolt. 
The festivities will begin Friday, October 12th and continue through Saturday when both artists will be with us! In celebration of this big day, we've teamed up with Dorothy to create a limited edition custom candle and greeting card that will be sold exclusively through Abide A While and dorothyshain.com. We hope you'll celebrate this exciting event with us!