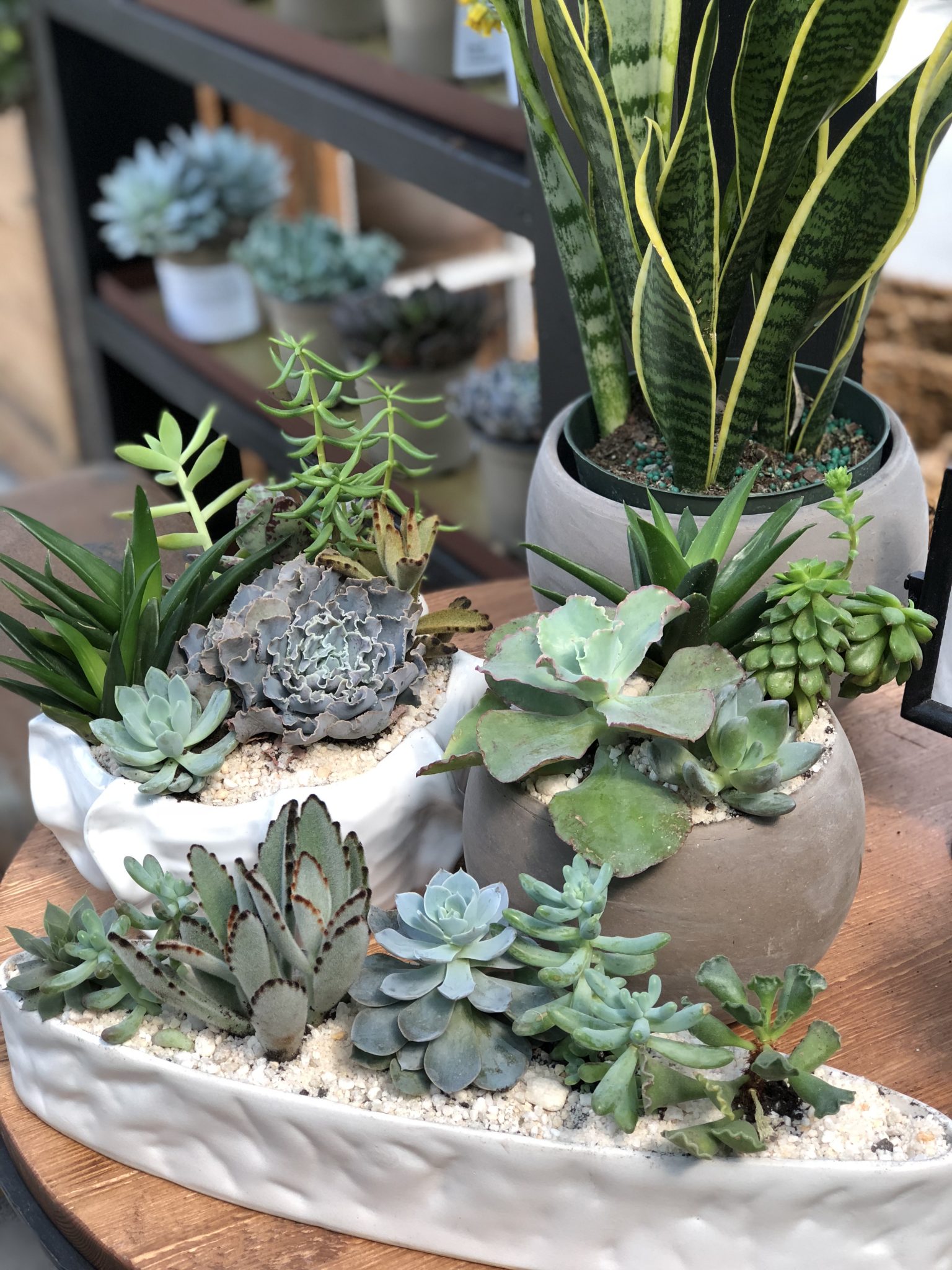 It's no surprise that houseplants are having a moment right now. And of those houseplants, succulents are leading the front of the pack. With their unique colors and textures and easy to care for demeanor, everyone is snatching them up hoping to add some happy green to their home or office. That effortless look of throwing a few different varieties into a container can sometimes be daunting. But good news is, it doesn't have to be! Here are a few tips to get you started on your top notch succulent garden.
When selecting your plants, always think in odd numbers. 3's, 5's and 7's make a good collection.
Determine what your focal point is? Succulents are kookie – we like an A-symetrical look to match their personality. If you're working with a round container think about adding something tall in the back left quadrant and gradually adding shorter plants until you reach the front right quadrant.
Color and texture go hand in hand. Bright green always pops against a dark brown/purple color like in the photo below. Similarly, the green plant offers added texture when placed next to the purple succulent with smooth leaves. As a rule of thumb, opposites are always a good idea. Big leaves pair well will smaller leaves, smooth with krinkled…you get it!
Add a surprise. Add just one succulent that throws a curve ball – maybe the leaves have spots on them or buds shooting out from the top. Something unexpected adds interest and with just one, gives it that effortless and eclectic look that we all strive for.