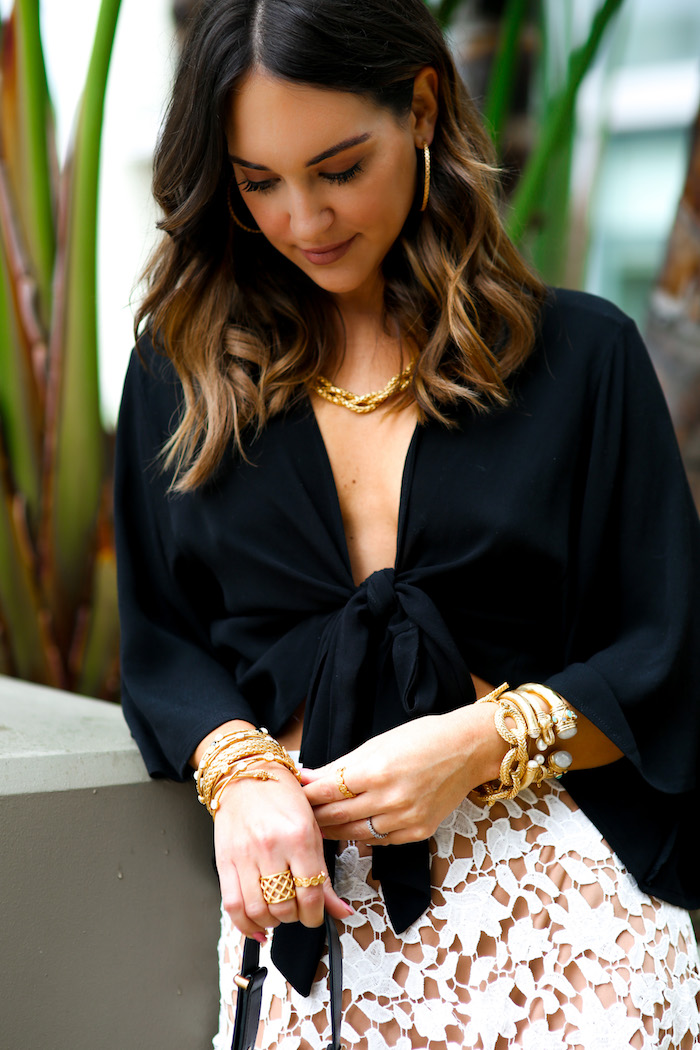 It's no secret that we're crazy about Julie Vos over here. Classic and timeless, her pieces are so easy to wear, and if you've already started your JV collection, you know exactly what we're talking about; there is no bad combination of Julie Vos jewelry! We each have our favorite go-to pieces (mine being the elephant bangle), but when we came across this photo shoot of blogger Kathleen Barnes in her Julie Vos our bracelet stacking dreams came true, and we had to share!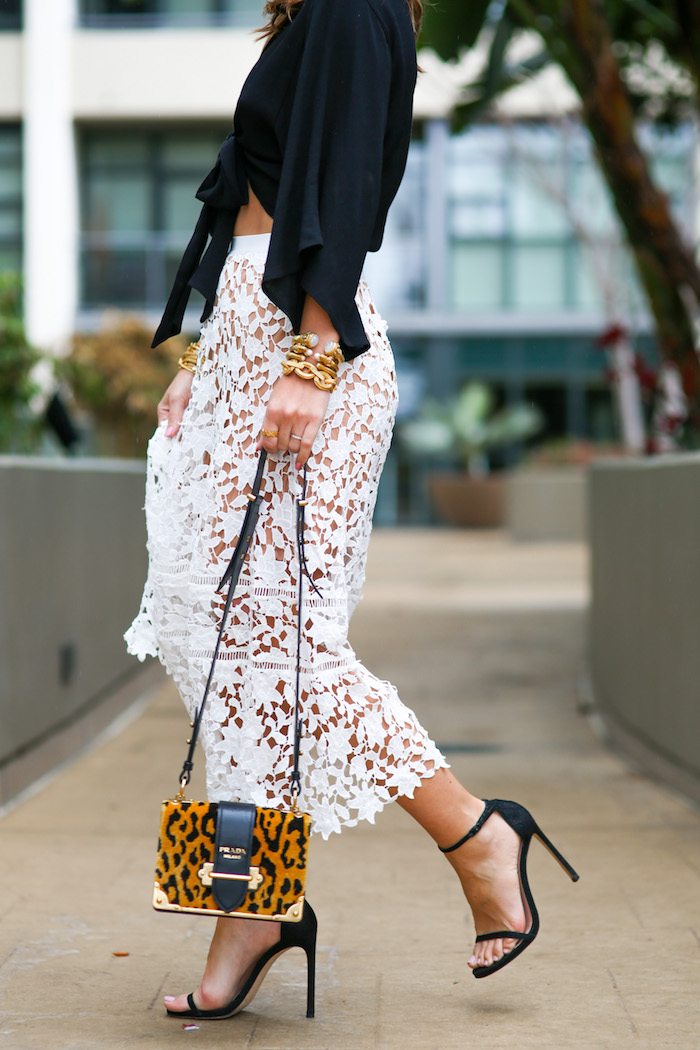 Stacked up here is the Monterey Link Bracelet, Catalina Pearl Cuff, Elephant Cuff, and a hinged cuff (similar here). Also notice her Valencia Stacking Ring on her index finger!
Back in the fall we had the pleasure of welcoming Julie Vos herself to the shop for a Trunk Show! During her visit she gave us a few tid bits on creating the perfect bracelet stack. She recommends always wearing one link bracelet, one cuff and at least one bangle. Need less to say, our wrists have never been the same! Stop in to create your perfect stack!
—
Also pictured above: Monterey Woven Necklace, Monterey Bangles, Mother of Pearl Bangles, and Hoop Earrings.
Photo Credit: Kathleen Barnes of Carrie Bradshaw Lied