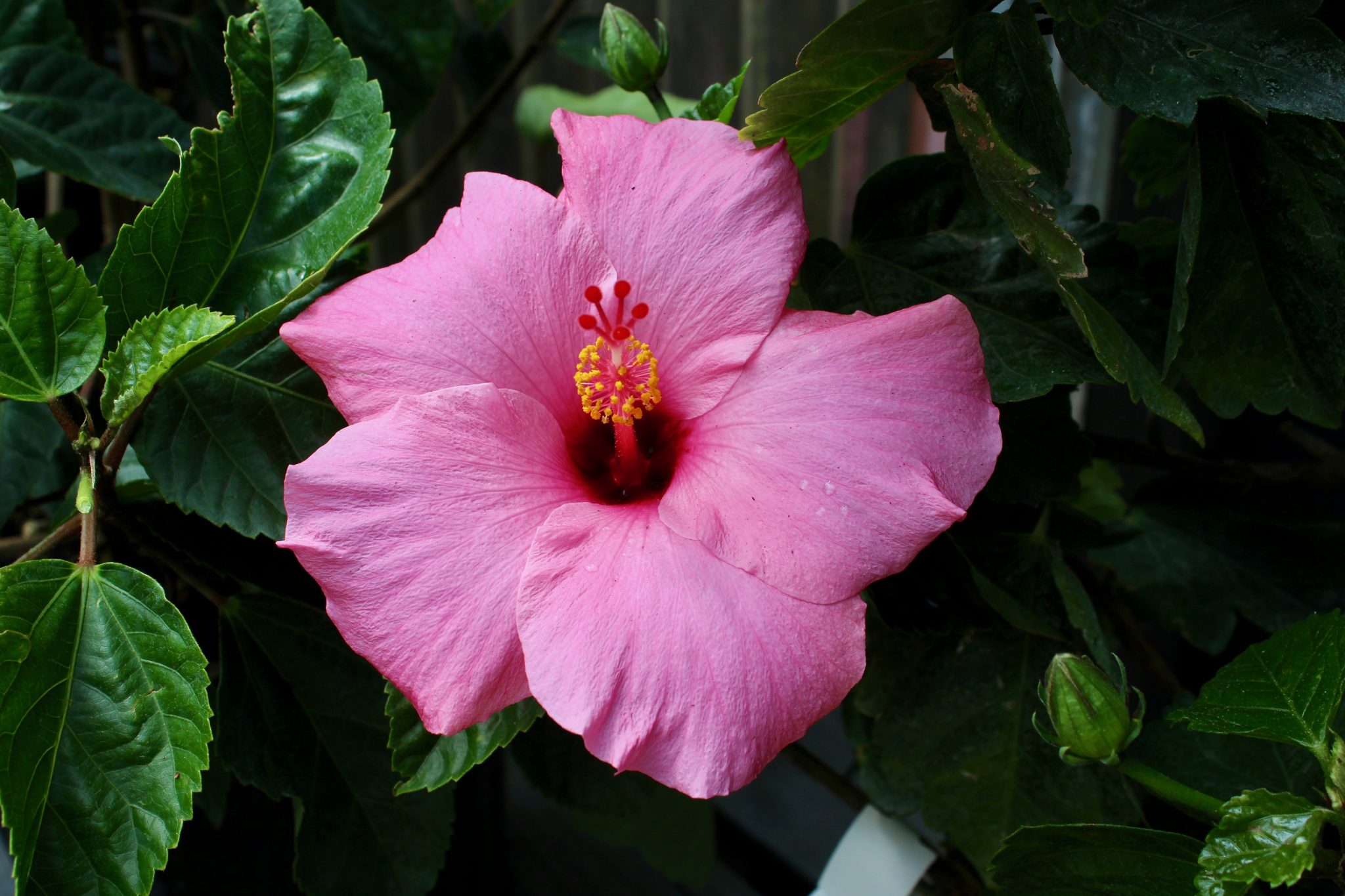 This time of year the tropical vibes are flowing as Hibiscus and Mandevillas hit the sales floor in force. Each one an easy way to add exotic flair and bright color to your patio. Because they are a tropical plant, both need plenty of sunlight and warm temps. Here are a few quick tips to keep your tropicals thriving!
How to Care for Your Hibiscus 101:
Plan to keep it planted in a container so it can be easily moved to ideal sun and temperature conditions.
Use a container with good drainage, and keep your hibiscus fairly root bound.
Likes 6+ hours of good sun.
Needs regular, sometimes daily, water in the summer heat.
Not cold hardy! Plan to move it inside when temperatures dip below freezing.
Likes high potassium so fertilize monthly.
How to Care for Your Mandevilla 101:
Just like the hibiscus, plan to keep it planted in a container with good drainage.
Make sure it has a trellis of other structure for the vine to attach to.
Sun lover! Needs plenty of bright sunlight.
Water regularly.
Not cold hardy below 50 degrees Fahrenheit.
Given this weird weather we currently have, both hibiscus and mandevillas should be fine with the 60 degree temps. However, if it drops below 50, bring them inside or into your garage. If that's not possible, covering up with a sheet at night (and removing during the day) is a good solution as well.