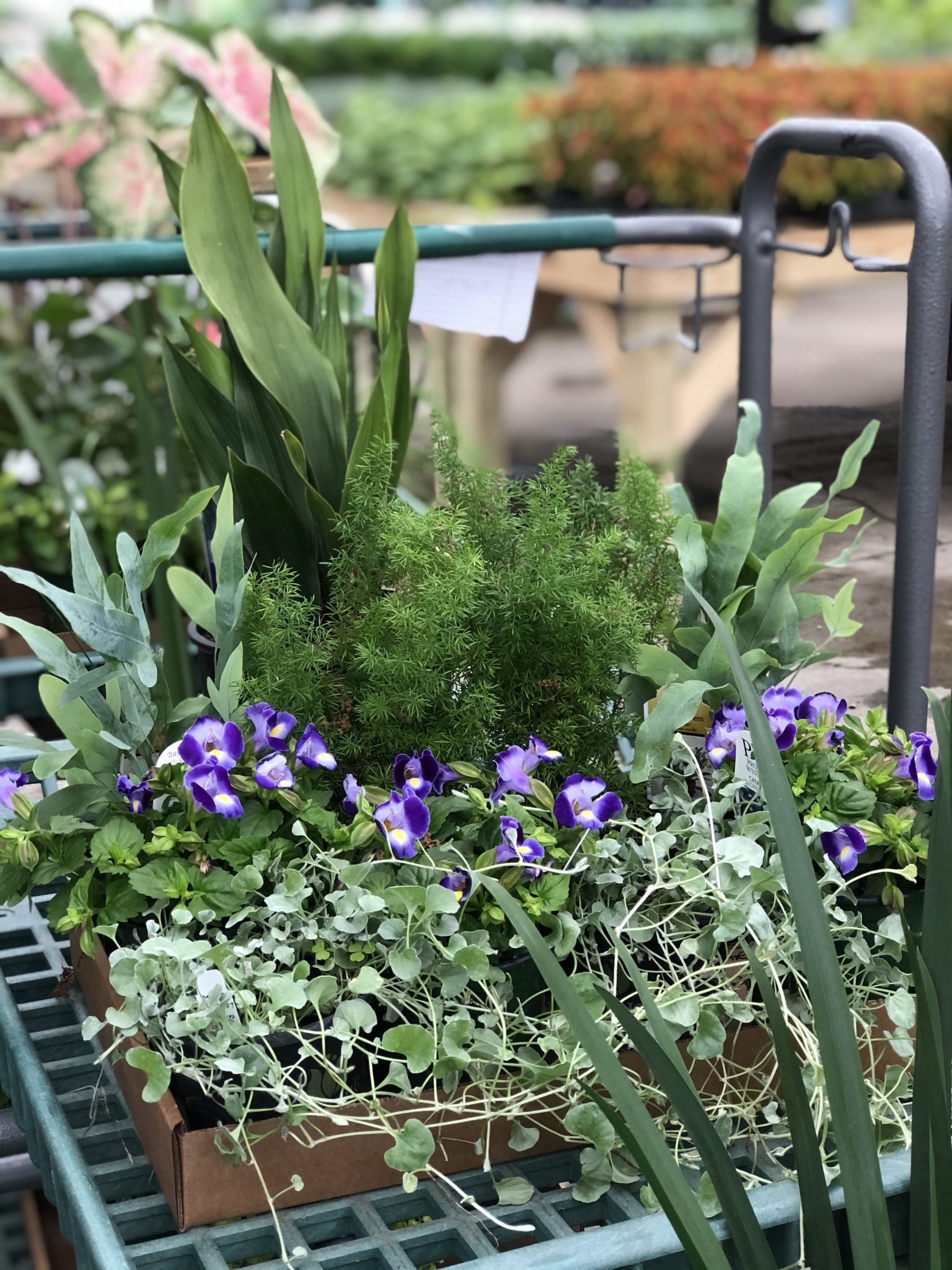 Each week we are taking a limited number of custom order, and boy have they turned out pretty! It's amazing how many different combinations of plants there are and how each can transform into it's own style.
Our Annuals manager, Lori, dreamed up these combinations this week, and they are too good not to share!
Purples, Whites and Greens for Shade
In the picture above she started with a Tiny Tank Dwarf Cast Iron Plant to add some height to the container. To bring in some texture and brighter greens she added Foxtail Ferns complemented with Blue Star Ferns which add that dusty gray / green color. The Silver Falls is the "spiller" which ties in the dustier green tones. Lastly, a pop of color was needed to finish it off! Torenia in Catalina Blue was a nice soft yet bold addition.
Pinks, Whites and Greens for Shade
This is another great option if you're looking for subtle color for your shade garden. Caladiums are a fantastic plant to begin your arrangement around. This Pink Cloud Caladium had all the right colors to pull from. Pink Dragonwing Begonias brought out the pinkie tones, and Torenia Catalina White offered a pop of white around the base of the plants. Fiber Optic Grass added punchy green texture and was a nice contrast to the other leafier plants.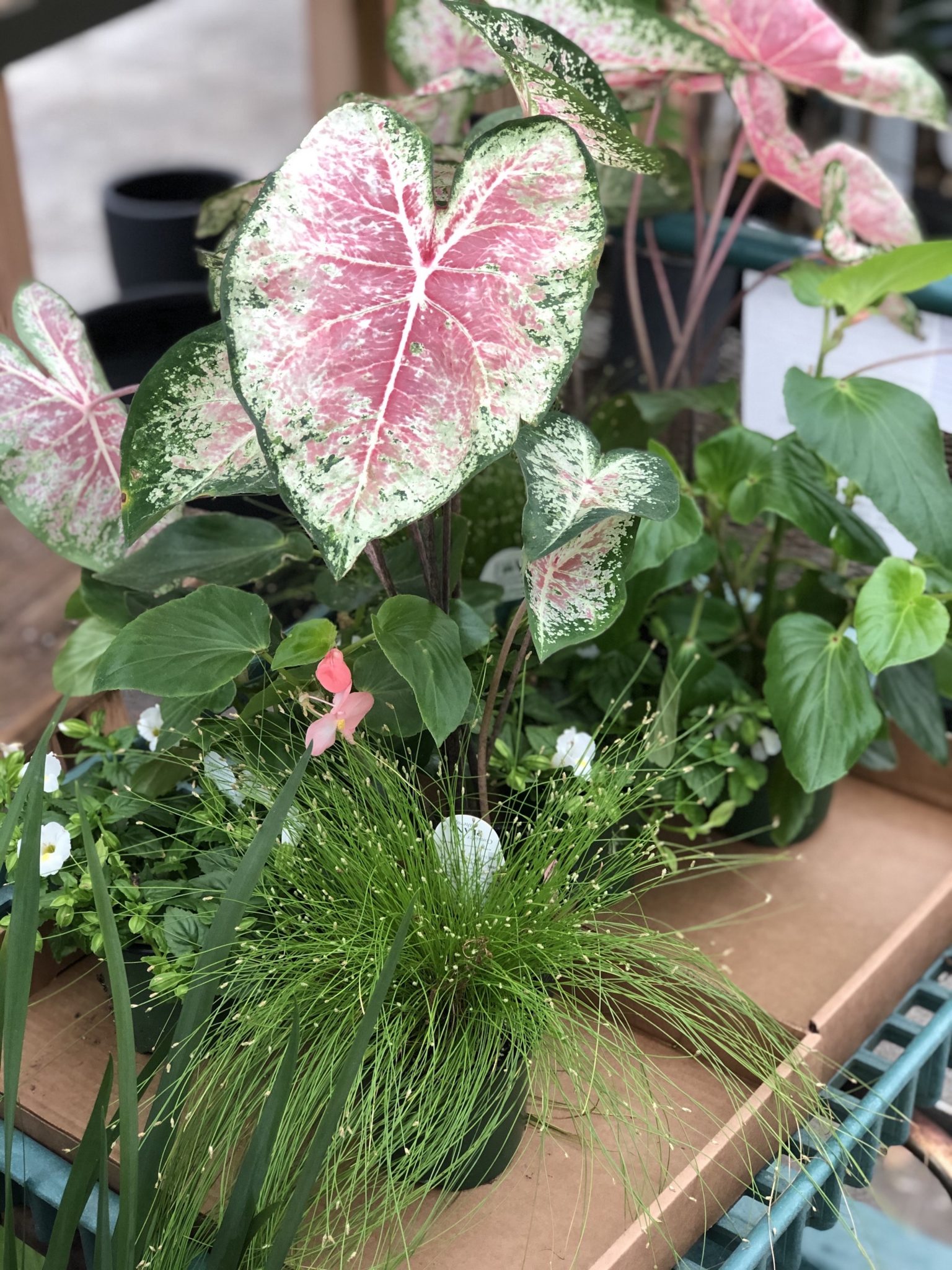 If you would like us to create a custom order for you, please email us at info@abideawhile.com to get started! Please note: We are taking in a limited number of custom order each week.